VIP Original
00062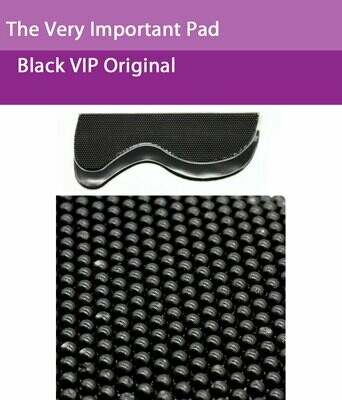 Saddle Pads
Price :
137.5
GBP
In stock
VIP Original using VEteq has been designed to provide the best impact protection for you and your horse. It is uniquely designed to be a high performance saddle pad every day.
Fits most shapes of saddle up to 18" including side saddles and some Western saddles. Impact protection, slimline, all you have to do is choose your colour
The black VIP is popular for dressage, especially for those with black tack. When used in conjunction with a white saddle cloth, the black pad is a fantastically subtle choice.
Superior textured structure gives high tensile strength, the key to maintaining shape under extreme and prolonged compression
Soft, flexible and seamless with no pressure causing trims Moulds to your horses back like a low profile second skin
A thin film gullet eliminates pressure on the horse's spine
Only 8mm thick so does not alter your saddle fit
Bobbles increase surface area, alleviating pressure points and evenly distributing weightActual colour may vary - Although we have tried our best to make these images true to colour, colour display may vary between devices.
Black (0)
Coffee Brown (0)
Gold (0)
Warm White (0)